I never forget a cake.
And, I have rarely met a cake I didn't like.
No, make that love.
In 1995 all of my dreams came true. I met the most wonderful man, (handsome, funny, smart, caring, etc.), and as the icing on the cake…….he owned his own bakery! YES!
I was raised with some of the South's most amazing cooks. My mother, grandmothers, and great grandmother put out feasts on a daily basis that could, and did, make grown men cry. But, they weren't bakers; none of them. And, as we know; I love cake! So God blessed me with a baker.
He has shared all of his recipes, techniques, and secrets with me over the years. I think he tired of being at my "bake and call", so now if I want something, I must make it myself! I couldn't be happier, because I love baking cakes almost as much as I love eating them.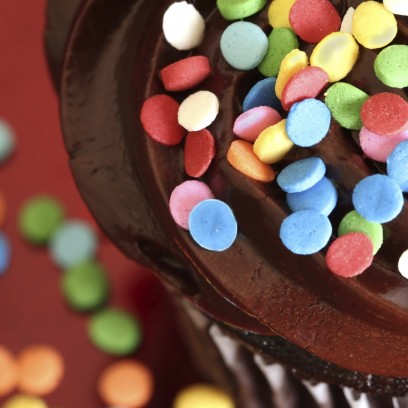 I made the decision in 2008 that there weren't enough hours in the day to bake and go to work as a corporate designer.
Something had to give.
So, I quit my job so I could bake full time. And I enjoy sharing the fruits of that decision with as many people as I can
This brings us to the birth of Oh My! Catery. The one call answer for a perfect celebration. We bring a selection of fantastic cupcakes and incredible frostings, and frost the cakes per order on site. Everyone gets their own custom cupcake, just the way they want it.
And I get to bake more cakes.