When Oh My! Catery started, I just wanted to make cupcakes, and I couldn't think of anything better than adding a topping bar!!! I really didn't know who my core customer was going to be, but it quickly evolved.
While Oh My! Catery caters ALL types of events from very formal to extremely casual, we primarily cater business events. It's the perfect treat for monthly birthday and anniversary celebrations. It's a great way to say Thank You for being such an awesome client. Maybe you need to say thank you for your patience while we remodeled – do it with a cupcake bar.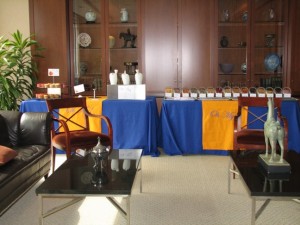 I know you can think of a reason to treat your office to a fun treat. Go ahead and give us a call and get it on the calendar!